The potential client's first impression of the business is very often dominated by the exterior signage.
Probably the most popular styles may be the Outdoor Light sign cabinets boxes.
They are also called Exterior Sign cabinets or simply sign boxes.
Vinyl De signs completely understands the need to identify your company or organization within an effective as well as professional sign.
We offer a wide selection of  Sign Cabinet Boxes , Wall Signs , Monument Signs,Pole Signs,Masonry Monument Signs,Acrylic-Faced Signs,Lexan-faced Signs and more.
All of our jobs are UL Approved.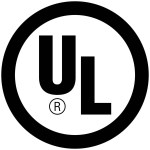 Sign installation and repair services sub contract services
Vinyl De Signs is a full service sign installation and service company located in West Palm Beach Florida, our services are  from electric repairs,removals to installations on new buildings . We install signs for out state companies that need a fast and reliable service all the time, installations are scheduled 7 days a week to meet our clients demands.
We offer free estimates ! ( 561)  649-2502